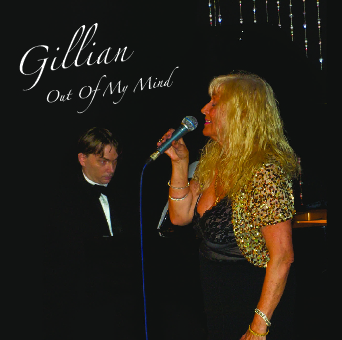 Dedications:
My ninth album, "Out Of My Mind" describes all the pains of separation and loss after deep love affairs. Every song is about coming to terms with, or not, endings, in the different ways we experience them. Maybe with great pain, and, or, with deep anger, or with acceptance and love for what has been and is past. These different ways of loving and ending, all come together here in my 13 songs. The masks you see in the photos represent the different faces of people with different experiences!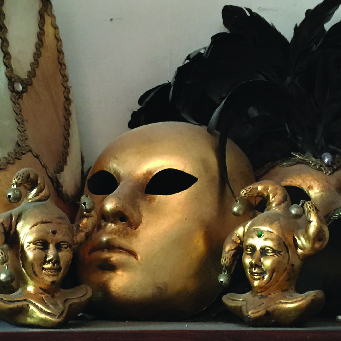 Personnel
Music & Lyrics: Gillian Patterson
Arrangements: Gillian Patterson
and Walter Koerte
Programming, mixing and mastering:
Walter Koerte
Vocals: Gillian Patterson
Piano: Walter Koerte
Trumpet: Terry Townson
Drums and Saxophone: Studio Pros
Artwork: Ana Sedano
Photo front cover: Andrew Patterson
This will be my last album for the foreseeable future which is also an ending, but a full one, as I have done nine albums in eight years! All I have learned and know of love and loss, for myself, and in my life with others and in my therapy work, with so many has been expressed here!
As always, I thank Walter for all he has given to me with all his wonderful skills, musical and technical, his patience, his mixing and mastering and all. 
Above all his imagination of, and in, my songs, making my songs and dreams come true, with his beautiful and sublime piano playing. 
It has all been an enormous gift to me, and to the world in his music.
With my love and Muchas Gracias Walter!