Dedications:
'After Dark', is my seventh album in the nine years since I started making music. Some of the songs
here I sung very early at Pizza In The Park London. I loved some of these early songs and they needed changing a little over the years, which I have done and and sung them again. I have now caught up  on all my last songs! The many new songs are songs of love and loss, starting with musings in the night in "After Dark my mood is so subdued". Next, are on the beginnings of love, with 'Adam and Eve', continuing in love, like 'Suddenly There's You, and finally partings 'That Last Time' The album ends though, with two songs, It's A Blue Thing and Love is Unfathomable, which are both affirmations of what we gain from our love affairs, apart or together, that we will always remember and celebrate.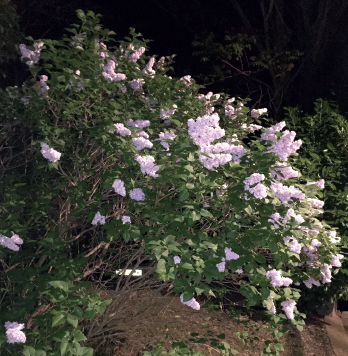 Personnel
Music & Lyrics: Gillian Patterson
Arrangements: Gillian Patterson
Programming, mixing and mastering: Walter Koerte
Vocals: Gillian
Piano: Walter Koerte
Artwork: Ana Sedano
I dedicate this album to my lovely and loving family, and to Darling Diamond David. And also to my dearest friends, and all those others I have loved in my life, whether near or far, you are in my heart and I remember you always.
All my loving thanks go to Walter as always, in the nine years he has been helping me in all my
music, in so so many ways. I also thank him so much for the incredible beauty of his piano playing on this album as the others, and his wonderful arrangements for me. I have been so fortunate in meeting him when I discovered I wanted to play the piano and then make my own music, nine years ago, and onwards! Thank you very much Walter!
I hope you all enjoy my musings in 'After Dark' and onwards through the album, my love to everyone
who listens to my music on CD here or on the internet.